Donations may be dropped off at our Willard Rd entrance Wednesday thru Saturday, 10-3
Please bring help if you need assistance unloading your donations. We are still working with a very limited volunteer force and quite often do not have the bodies to assist.
Your assistance bringing your donations in to the store helps save the backs of our volunteers so we thank you in advance for your assistance. Ring the bell on the right hand side of the door and then enter. Someone will be there to greet you and show you where to place your donations and assist you to the best of their ability. Some of our volunteers are unable to assist in unloading so please understand.
Donations will not be accepted at the front door.
Please keep in mind our "do not take" items and save us time sorting through your items and having to dispose of them. Our volunteers are very busy and your help in only bringing quality items to our store is most helpful in helping them use their time effectively. Items that are broken, missing pieces, smell like smoke or mildew, very worn or stained are not items that we will put out to sell so please keep that in mind. In a world where there are many thrift stores these items are not sellable. See detailed list below.
If you have furniture donations, we ask that you send photos so that we can be sure it is a piece that we can sell here in our store. Please check the lists below to see if it is an item that we can use. Email your pics to westendthrift@weag.org for manager approval and/or to schedule a Saturday pick up.
These are the items we accept:
Dressers/nightstands
Pictures/lamps/mirrors
Small electronics
Coffee/end tables/buffets
Jewelry/shoes/purses
Tables/chairs/barstools
Garden items
Clean upholstered furniture (no rips, smells, mildew or pet hair)
Pots/pans/cookware
Small Kitchen appliances that work
Luggage
Dishes/silverware
Current title books
Linens/towels/curtains
Seasonal clothing
Tools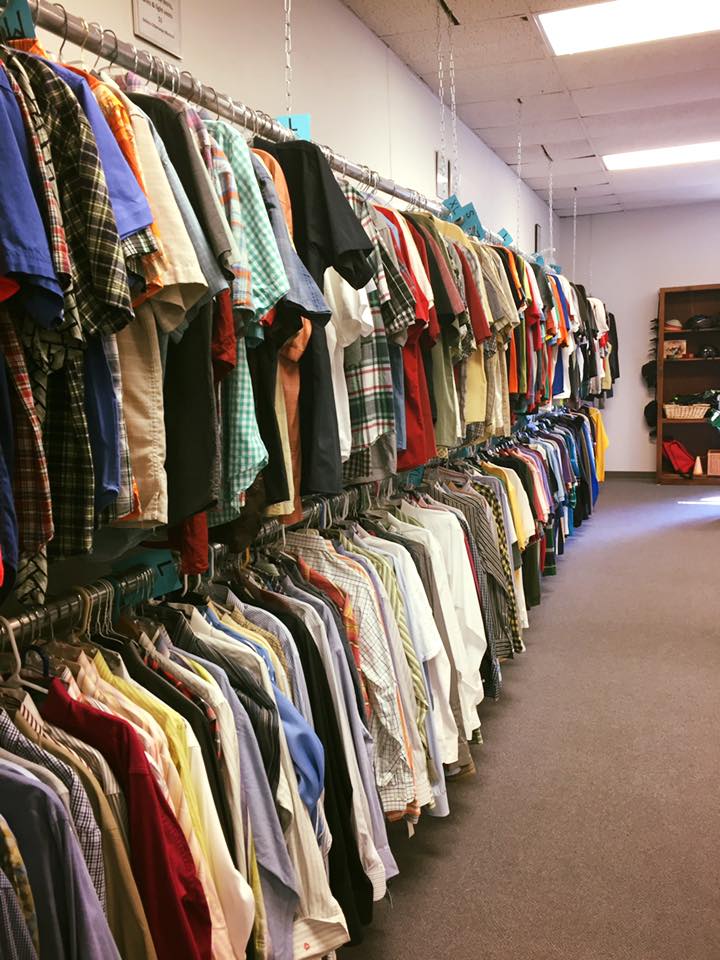 These are the items we cannot accept:
Mattresses/box springs/sofa beds
Items with M,X,R rating or explicit pictures
Large items such as home entertainment centers/wardrobes and china hutches
Items that are torn, dirty, covered with animal hair, mildewed or have a smoky/musty smell
Office furniture like large desks and file cabinets
Please do not leave the items listed above, relieving us of the burden of having to dispose of them. We only accept items we have a market and floor space for.
Bring donations to the rear entrance
…off of Willard Road and W. Broad Street:
West End Thrift Store
7219 W. Broad Street
Henrico, Va. 23294
Donation Hours Wed- Sat, 10-3